Would You Like to Shape Your Kid's Future to Success?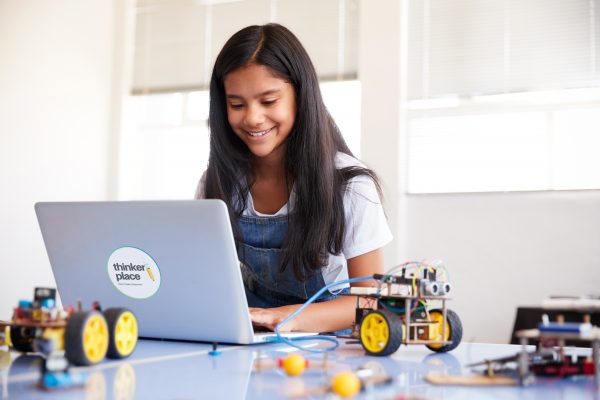 Every parent wants their children to reach their maximum potential against all odds. Our current education system is essential but not complete to achieve this vision. To solve this challenge, ThinkerPlace has devised state-of-the-art S.T.E.M Kits with years of research and currently existing practical education systems across the globe.
We believe that creative confidence helps kids think BIG and act like creators and producers instead of just consumers. Kids with creative confidence don't assume one "right way" to build with blocks, paint a picture, or solve a problem. Their unique way is the right way! Our S.T.E.M kits include smart DIY programs, and instruction manuals fit for kids between the age group of 8-10 years. Through our S.T.E.M kits, we strive to celebrate the natural curiosity and creativity of children.
Lay the Foundation of Knowledge For Gen Next
What's there in my S.T.E.M Kit?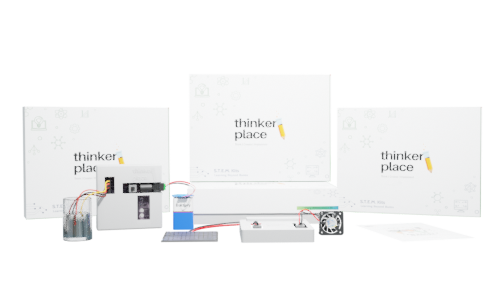 For an understanding of the renewable energy resource, the kit provides concepts of conversion of solar energy into electrical energy. Through this, the children will learn ways to save electricity
It will clear the understanding to check the level of water in the tank—a better way to teach water conservation.
This is a new age project. In this project, students can learn to make their own hand sanitizer machines. We are using the IR sensor module to detect the hand placed under the hand sanitizer kit and put some sanitizer drops with the pump motor placed inside the sanitizer container.
TV Remote Based ON/OFF LED
This is an innovative project where students can learn to use the IR remote to turn ON/OFF the LED placed on the PCB.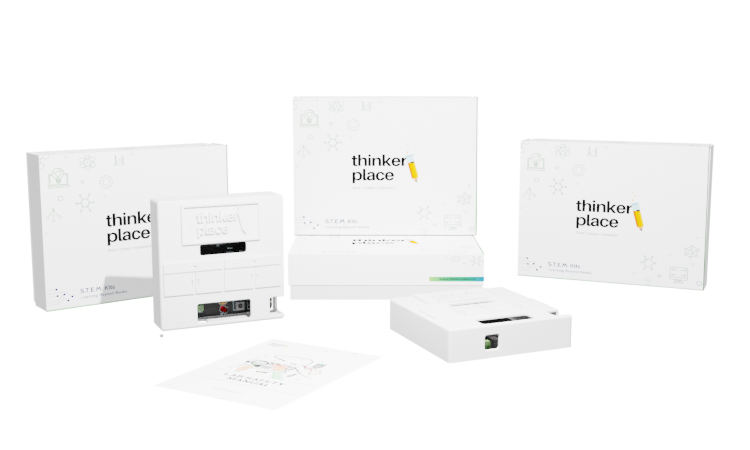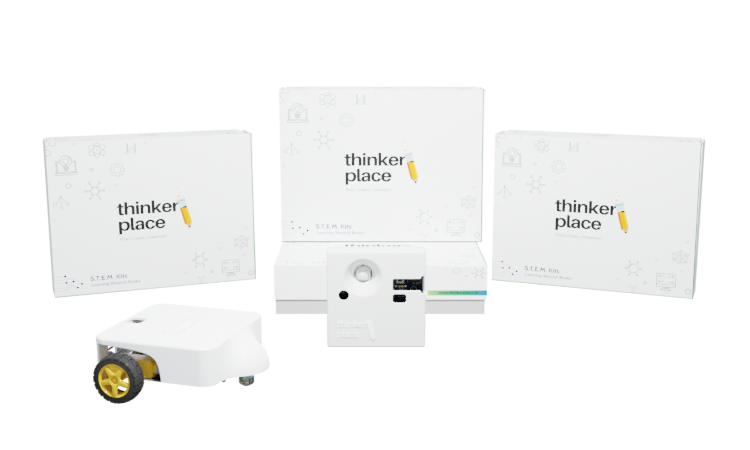 Automatic Room Light Control using PIR
his is an innovative project where we can save Electricity by automatically turning ON/OFF the room light with the PIR sensor's help.
Line follower robot: Line follower robot
This project is developed to follow the two-wheel Robot only on the Black surface line. The IR sensor detects this black line, and the Robot will follow it.
You Will Receive in 3 months ​
We offer S.T.E.M Kits for every age and interest!
Choose your plan and the first kit ships in 7 days.
Our science S.T.E.M projects inspire kids to become creative problem solvers.​
Frequently asked questions