Explore and Unleash Your Creativity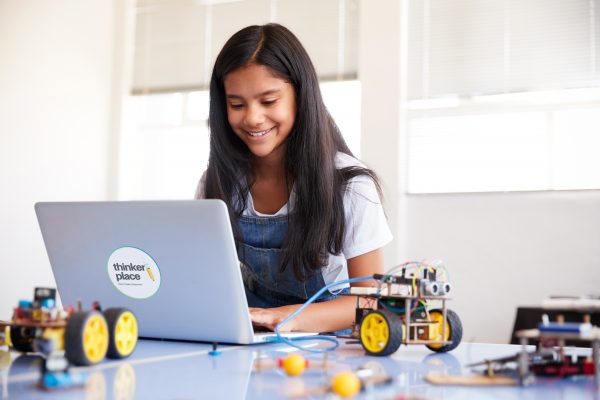 The age between 10 to 12 years is the age of experimenting. Kids start to learn what they observe and start implementing those observations during this age. A perfect push in the right direction is all that your kid needs. To support your cause and bring an all-around learning experience to your child, we have worked to build innovative tinkering kits.
We focus on 'Skill Based' and 'Experiential Learning' methods to bring out the little scientist hidden inside curious minds. We don't want them to lose it over violent video games or Television. Scientific learning through activities will help to channel their energy. We believe that every child is special and if nurtured with excellent hands, they will be better equipped to face real-world challenges.
Designed by the Experts and Tested by the Kids
What's there in my S.T.E.M Kit?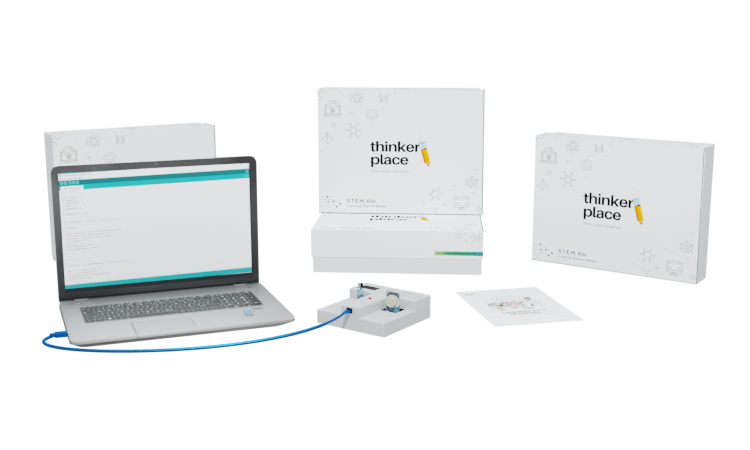 For vigilance automation, the children will understand the latest age of the security system. You can make your child understand the latest techniques of security.
The gas sensor will enhance the learning to sense the leaking of gas. In their daily life, they can face this type of issue. It will allow them to stop any disaster before execution.
Ultrasonic Distance Measurement
With the help of this project, students can measure the distance between the object and the ultrasonic sensor and display the same on the LCD.
This project can also be used for security purposes. If there is any movement in the sensor area, the buzzer will turn ON immediately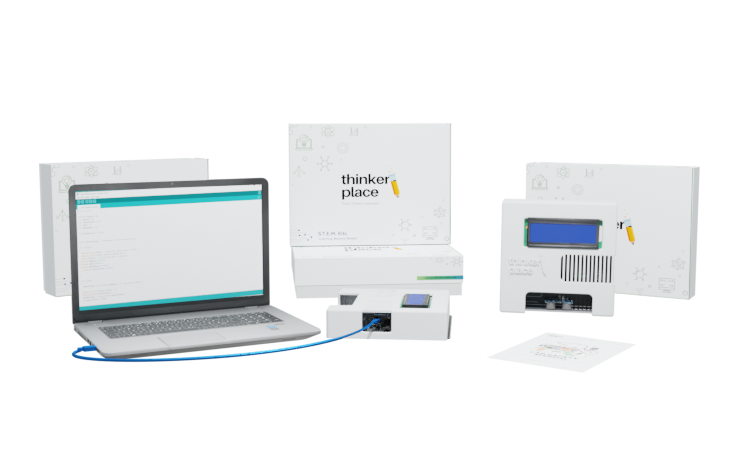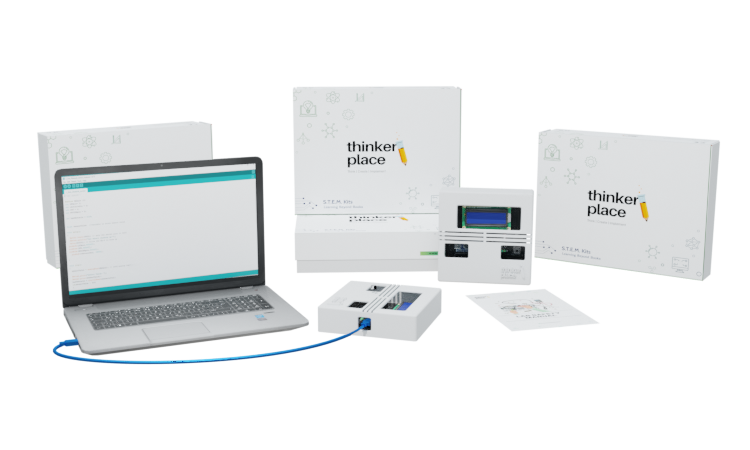 This is a smart automation project in which the IR sensor module is used to detect whether the dustbin is full or not. If the dustbin is full, then the buzzer will turn ON immediately.
In this project, we use the DHT11 module to sense the temperature and the humidity levels and display the same on the LCD.
You Will Receive in 3 months ​
We offer S.T.E.M Kits for every age and interest!
Choose your plan and the first kit ships in 7 days. ​
Our science S.T.E.M projects inspire kids to become creative problem solvers.​
Frequently asked questions